Digital Partners Network Ltd advises, leads and manages tokenisation projects and listing of securities and other assets such as artwork, real estate, and commodities such as gold, through in-house capabilities or in partnership with other relevant professionals to provide the best outcome to clients
MINDEX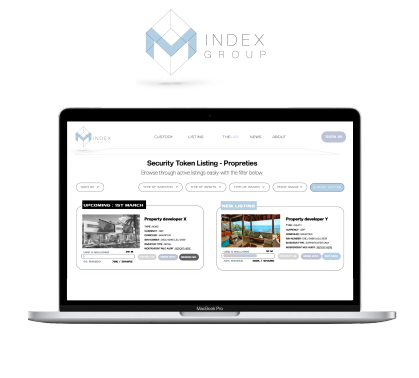 MINDEX GROUP aims to be the first fully regulated virtual asset ecosystem
in Mauritius.
MINDEX GROUP leverages Mauritius' strengths, both as a jurisdiction where crypto assets are fully regulated and as an International Financial Center, to provide innovative financial solutions to global organisations, large companies, governments, and investors.
Ranging from listings, transactions, automations and collateralisation, to fund administration, asset management and post trades services, MINDEX capitalises on blockchain technology to a wide range of streamline financial services and products.
MINDEX Group includes the following regulated entities: MINDEX Limited ( holding two licences: a digital securities exchange and a crypto exchange), MINDEX Digital Custodian Limited ( a digital custodian for virtual assets of any kind) and MINDEX Clearing Limited (a clearing and depository house.)
DPN and MINDEX Group operate as privileged partners to offer the best and most streamlined end products and services to clients.
SECDEX

The Seychelles based Securities, Commodities and Derivatives Exchange ("SECDEX") is a market infrastructure business based in the Seychelles. The SECDEX ecosystem includes an exchange, a central counter-party clearing house (CCP), a central securities depository with registry, a digital marketplace and a digital custodian. The SECDEX ecosystem was co-founded by Digital Partners Network Ltd 's co-founder and Managing Director, Jessica T. Naga, in 2020.
REVIX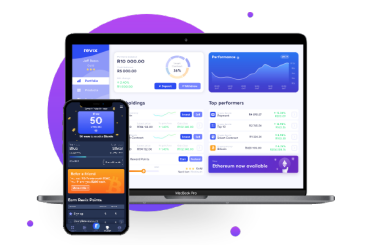 Revix International Limited is an intelligent investmentmanagement platform which allows anyone, anywhere tocreate a diversified portfolio or "Bundle"​ of the world's topcryptocurrencies.
Our Bundle Technology means that investors'​ Bundles areautomatically rebalanced every month to ensure that theyremain up to date with the fast-changing market. Investors'​ assets are stored offline with our bank-grade securityprocesses, while air-gapped multi-signature vaults keepinvestments safe.
TEXTURE CAPITAL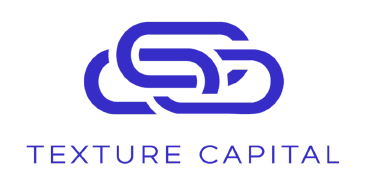 Texture Capital is a US-based regulated broker dealerfocused on the tokenization of securities.
Texture provides digital asset securities marketinfrastructure to help clients compliantly issue tokensrepresenting equity, debt, revenue share, royalties, funds,etc., and operates an SEC-registered Alternative TradingSystem (ATS) for investors to buy and sell the tokens.
Texture's solution can address diverse asset classesfrom traditional capital markets, to alternatives andweb3.
Any questions? Book a meeting or send us your request.